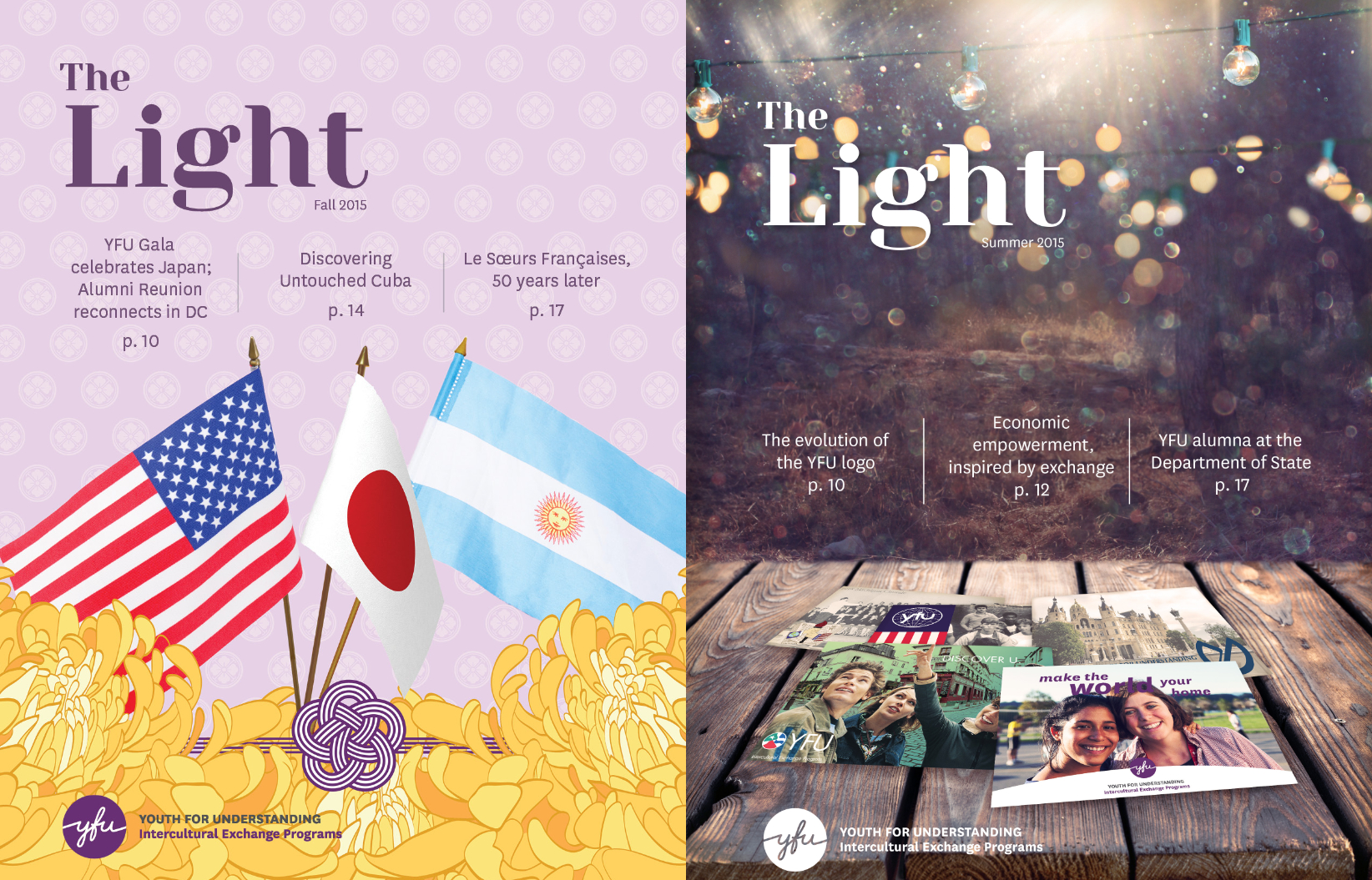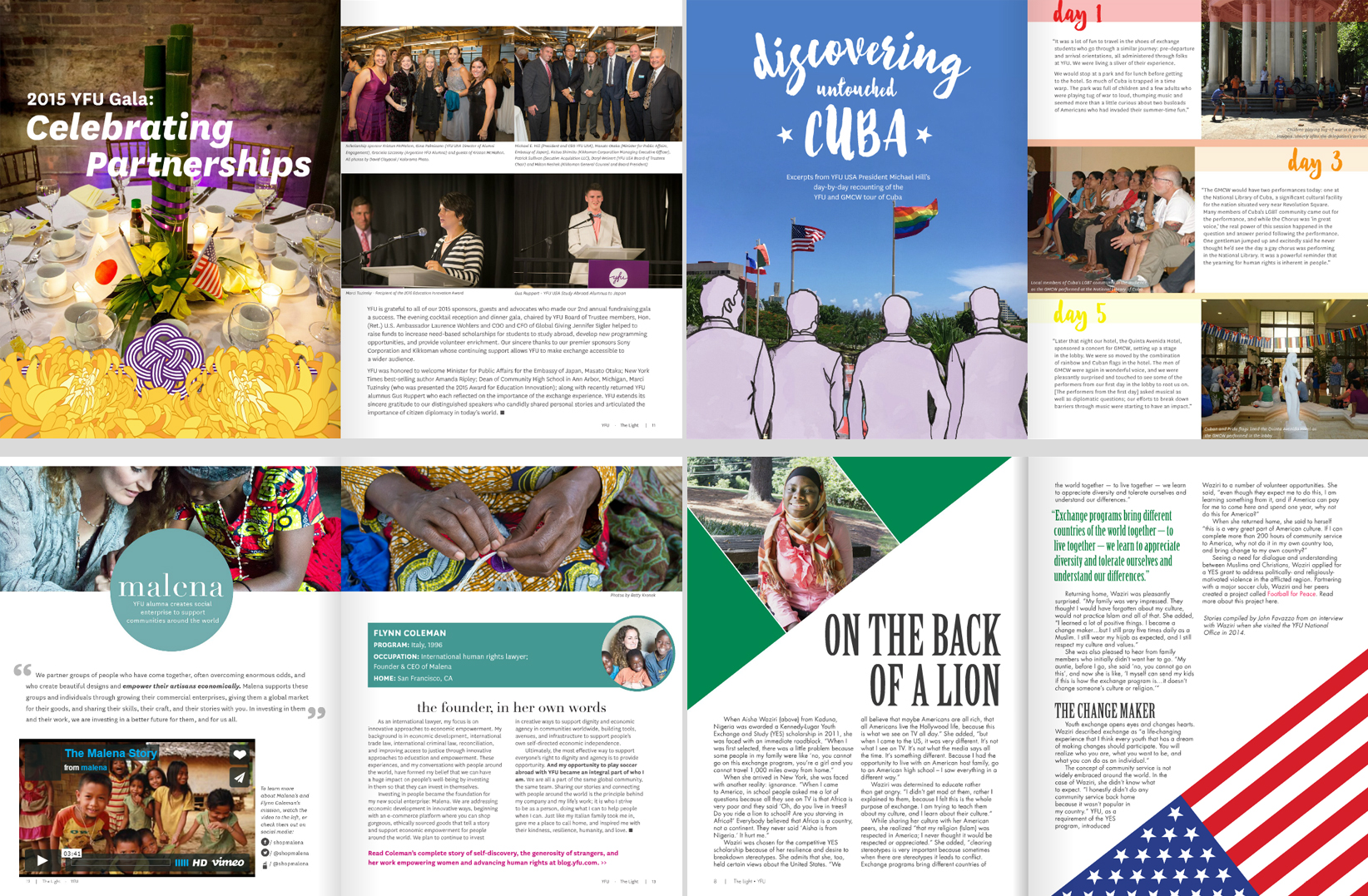 THE LIGHT: ALUMNI MAGAZINE
Launched by the head of alumni engagment during my time as an intern, The Light was a digital alumni magazine created to drive more alumni to stay involved with YFU. I was given full creative control over branding and design of the magazine. When the YFU global rebrand occurred, the magazine was updated and rebranded to match. Read the last issue of The Light.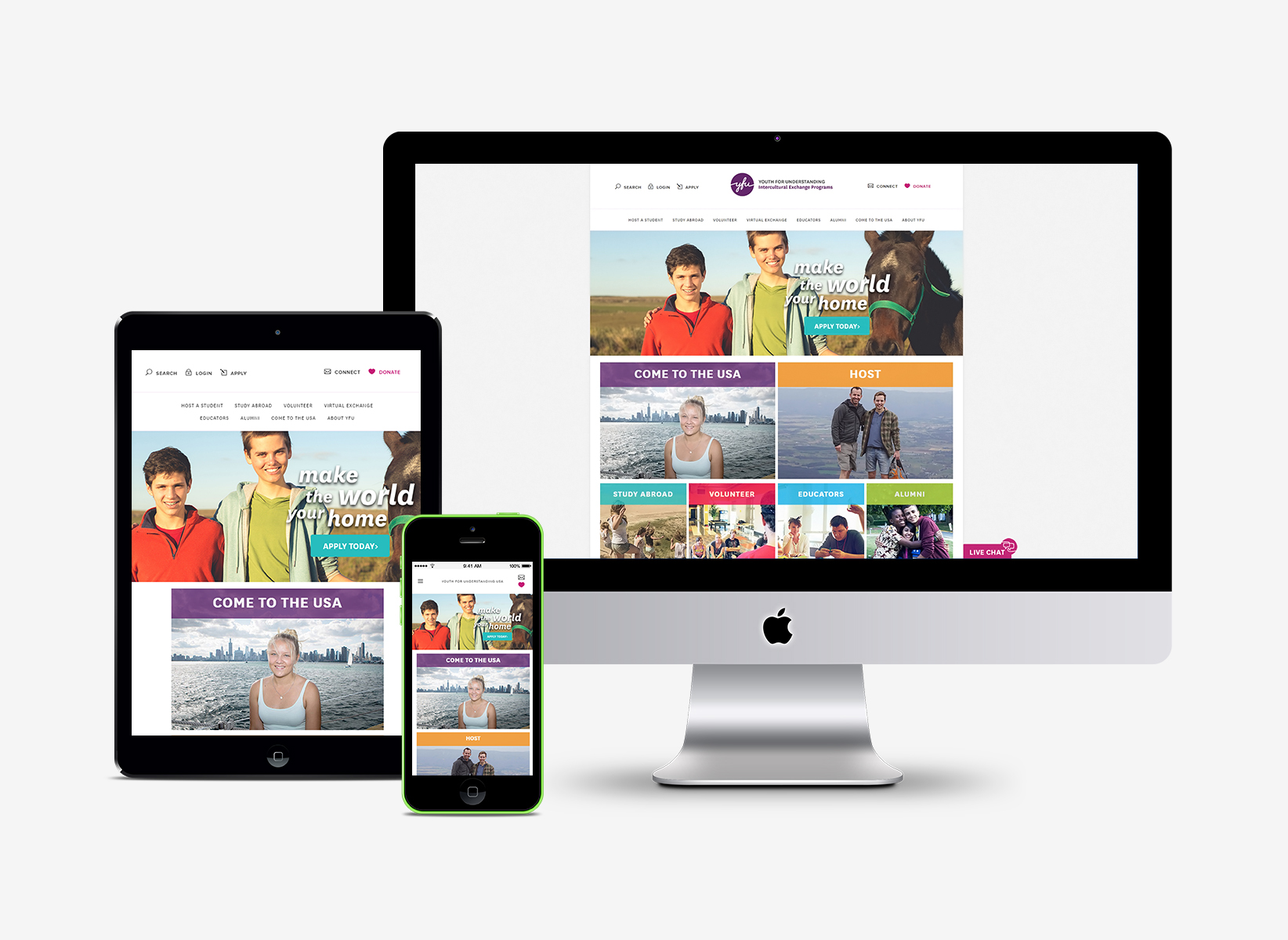 WEBSITE OVERHAUL
In late 2014, a team effort began to move the YFU USA website from its previous website CMS, an open-source system called WebsiteBaker, to Squarespace. I was in charge of designing the new responsive homepage experience as well as migrating a large portion of the content. I heavily modified a Squarespace template on the front and back ends in order to customize the site to suit YFU's needs. In addition, due to security needs for some of the exchange program and student content, I duplicated the modified template to an external secure site and ensured that the experiences matched as seamlessly as possible.
GALA COLLATERAL
Digital and printed collateral for the annual fundraising gala — the theme was "Celebrating Partnerships," specifically with Japan.
CUBA TOUR POSTER